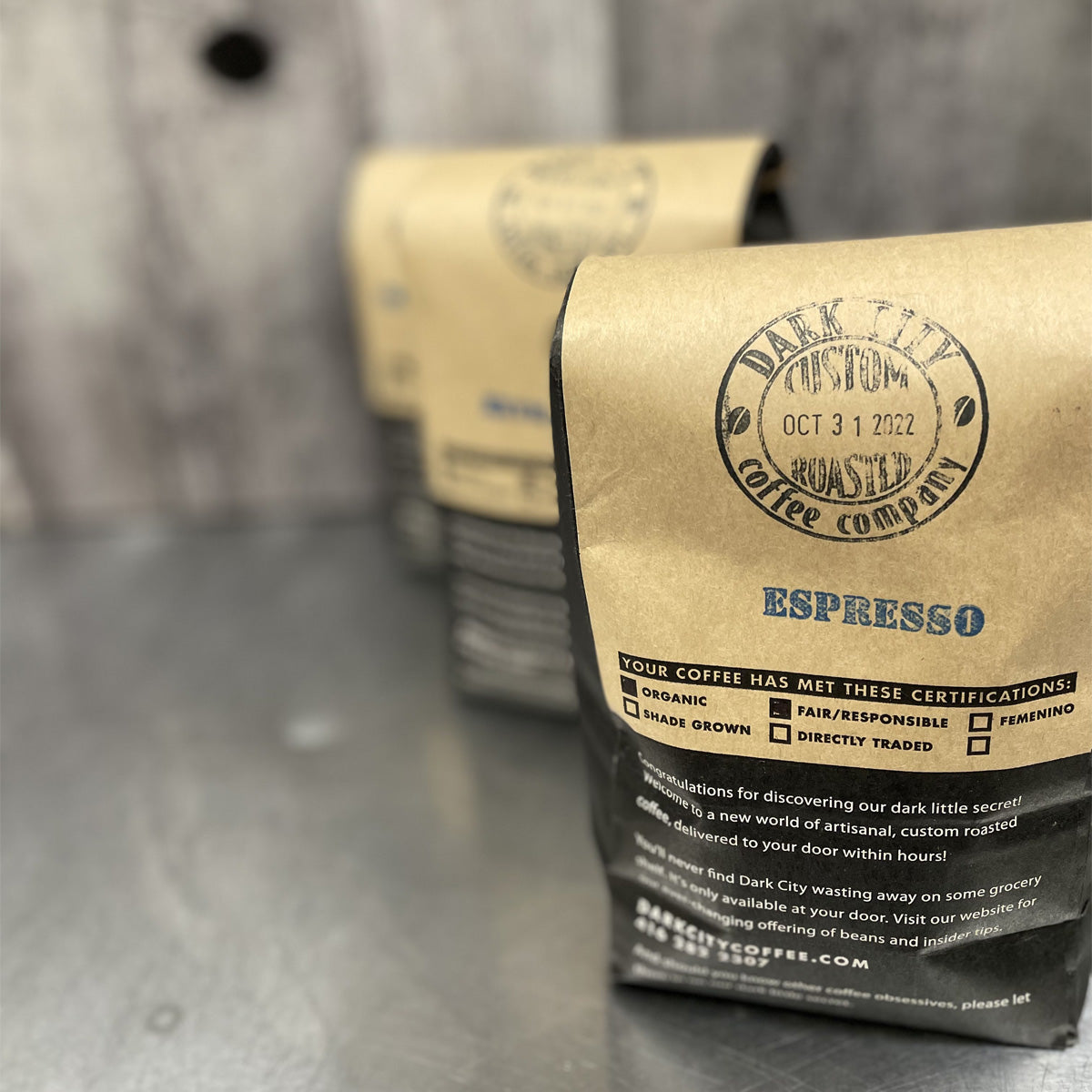 Dark City, Whole Bean Espresso
Dark City, Whole Bean Espresso
Frequently Asked Questions
When will my order be ready for pick-up?
Orders placed online are generally ready within 1 to 2 business days. You will receive an email with pick-up instructions once your order is ready. Please do not come to the store prior, as your order will not be ready yet.
Do you make nut-free, egg-free, gluten-free or dairy-free products?
We do not. We can make some of our recipes without some of these products, and we are very careful about cross contamination, but we do have and work with all of these elements in our facility so cannot give a 100% guarantee to omit any of these.
Also, our recipes yield reasonably large batches, and therefore we cannot justify making a single cake or item that omits eggs, or dairy.