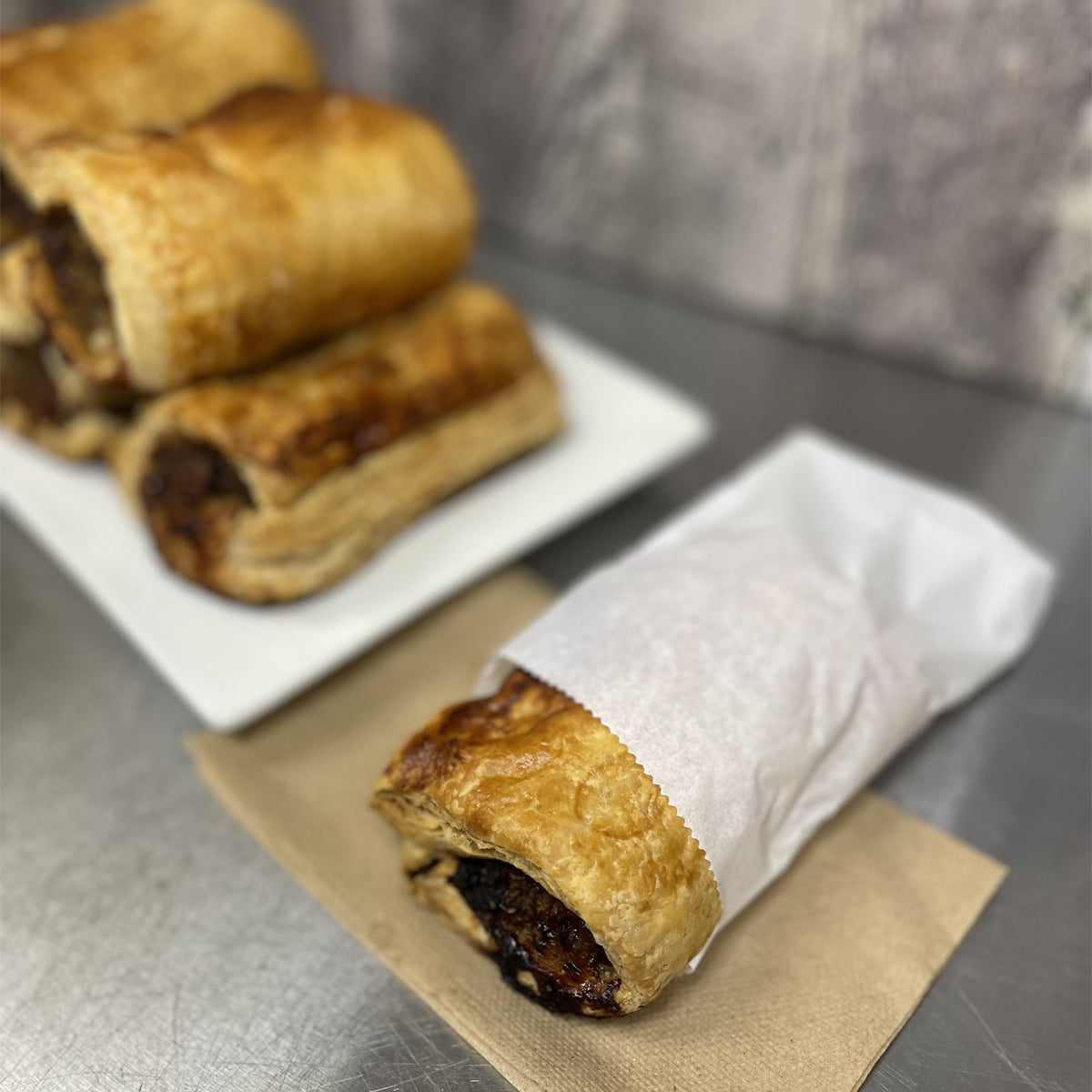 Description
Products may contain (ingredients)
Our own irresistible recipe; homemade sausage meat folded into our buttery puff pastry. A favourite! Our unique pork sausage filling, made in-shop, wrapped in our all butter, melt-in-your-mouth puff pastry.
All products in our store are prepared, baked and packaged in-house. All items may contain traces of, or ingredients such as: nuts, butter, milk, eggs, gluten, soy and sugar. 
Our facility does not operate free of any of these products, and may store any of these products at any time.
We prepare many of our products without specifically using some of these ingredients. We are meticulous in our cleaning measures in order to prevent cross-contamination where possible. However, we cannot give a 100% guarantee that any of our products have not come in contact with any of these aforementioned elements.